MOISTURE CERAMIDE LIGHT CREAM
Moisture Ceramide Light Cream provides long-lasting hydration and helps fortify the skin moisture barrier.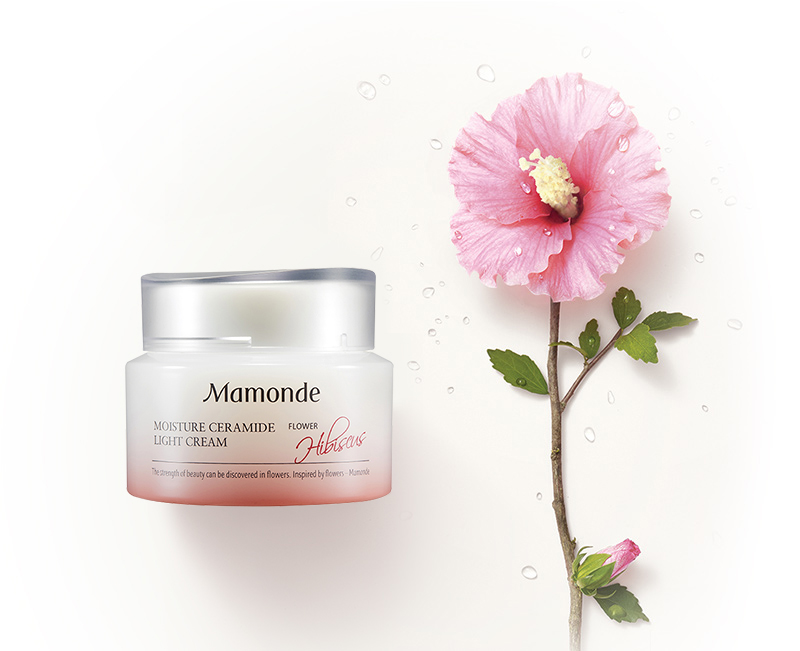 Powerful Hibiscus Moisture Barrier

Mamonde's exclusively developed Ceramide PC-104 ingredient and the twice enhanced moisturizing effective ingredients of the hibiscus flower strengthen the skin's batter to deliver moisture to the deepest layers of the skin.

Double-Moisture BarrierTM

The Double Moisture BarrierTM technique reinforces the skin's moisture support to ensure that it retains its deep and comforting moisture over extended periods.

Superior Moisture Barrier from the Foundation

Improves the skin moisture barrier that is easily shattered by fine dust and other harmful environmental factors to create healthy skin that is superior from its very foundation.

Soft and Pleasant Texture

The Lipid Networking System technology delivers a non-sticky, moist formula that gently adheres and forms a comforting moisture barrier that feels no different from your very own skin.
Product Film
What is a "skin moisture barrier"?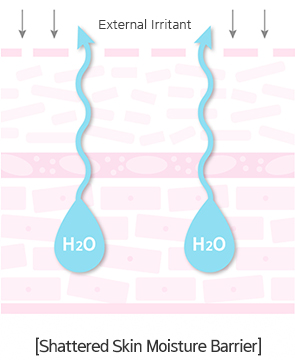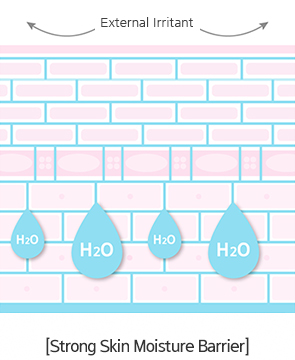 The skin moisture barrier is a protective layer on the dead skin layer in the outermost part of our skin. It is a core component that determines the health of our skin.

When our skin moisture barrier is broken, skin becomes prone to drying and sensitivity due to loss of moisture. On the other hand, a strong skin moisture barrier absorbs and retains sufficient moisture, thereby keeping the skin in a healthy state.

In order to achieve healthy skin, it is important to protect the skin moisture barrier that is easily damaged by various environmental factors and external irritants.
Unbreakable Moisture Barrier from Hibiscus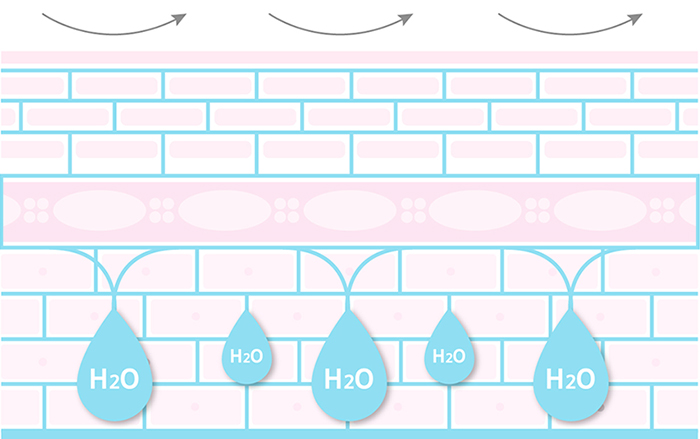 Stage 1: Strengthens Skin Moisture Barrier Twice enhanced moisturizing effects of hibiscus and Mamonde's exclusively developed Ceramide PC-104 strengthen the skin moisture barrier
Stage 2: Double-Moisture BarrierTM The Double-Moisture BarrierTM technique hydrates every crevice of the skin from the dead skin cell layer to the granular layer
Hibiscus Moisture Barrier Cream for My Skin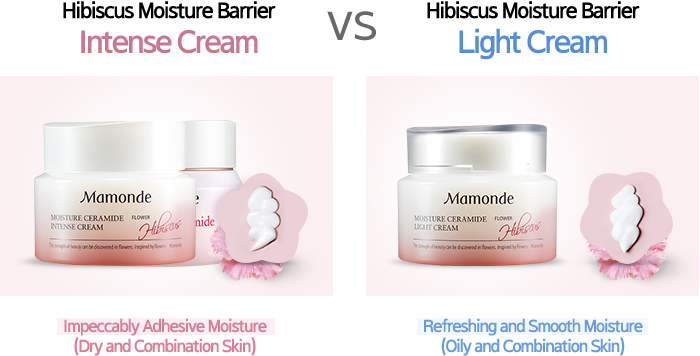 Directions
During the cream stage in the morning and evening, take an appropriate amount and gently spread along the skin's texture from inside the outside over the entire face.
Flower Story
Hibiscus
A hibiscus tree boasts vitality that is powerful enough to blossom up to 5,000 flowers over 100 days. The vitality of the hibiscus that blossoms new every day was researched to discover the secret to forming a strong protective barrier for the skin and deliver moisturizing effects.
To observe the effects of the hibiscus in more detail, Mamonde is constantly conducting research alongside Dr. Geon-Ho Kim, a hibiscus specialist, which has led to the birth of a new breed of hibiscus called "Mamonde" through extensive experimentation and research on effects.
Skin moisture barrier effects were discovered from the cortex hibisci through extensive research on the hibiscus and Amore Pacific's technology developed the Ceramide PC-104 component after 20 years of research.